Mazak Multi-tasking Machine from Japan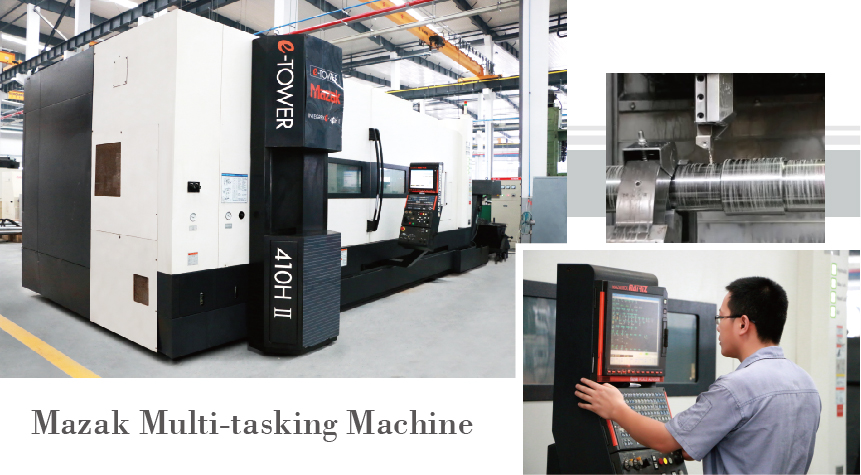 ☆MAZATROL programming is based on drawings. It adopts man-machine interaction and a number of help instruction pictures, and is capable of automatically determining the cutting parameters, cutters and paths based on the expert database in the system. It makes the programming simple, easy to learn, convenient and fast, helps shorten the time spent on programming.
☆For products: it helps increase the product accuracy, complete the processing procedure, and improve the work efficiency and product quality.
To guarantee the product properties, the heat treatment of all products has been conducted by the company in strict accordance with the heat treatment standard process for a certain material; the mechanical properties of the materials have passed the inspection done by the third-party detection institution.